When it comes to party or celebration, cakes are always the essential point of attraction. Deciding flavours is always the most confusing part of planning to get that one flavours which matches up to your mood and excitement of the celebration. Being in a metro city like Delhi we have CakenGifts.in which delivers online cake and gifts in Delhi and NCR region.
Here is the list of cakes which defines every celebration perfectly.
Chocolate cake
Chocolate is the answer who cares what the question is. It defines and supports every moment and emotion. Be it a late night party or a luxurious party, a mid-night hostel party or kitty party; the secret ingredient is always chocolate. No one deny their love for chocolate and that's why it is one the all time favourite cake. Chocolate has no age barriers.
Blueberry cake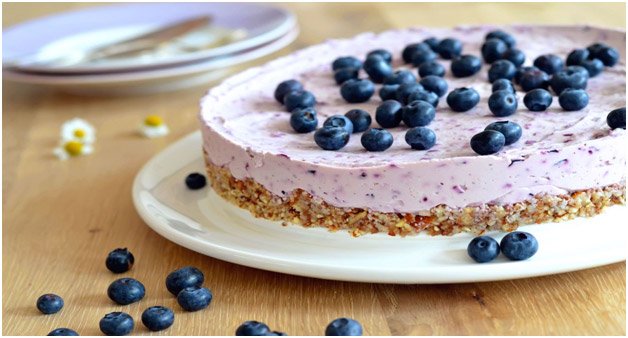 Made with season berries, this moist, soft and tangy flavoured cake is easy to whip for any family occasions. The colour and texture make it look so delicious and create a craving to just finish it up, makes it the most favourite cake and perfect for occasions.
Also Read: Gift your MOM Vanilla Cake Treat and She will be happy from the Core
Red Velvet cake
This is the all time classy cake. Perfectly defined for family occasions specially weddings and anniversaries to represent the bond of Love. It is a red-brown layered cake topped with white cream cheese including buttermilk, cocoa and beetroot for colouring. Most commonly it is served on Christmas or Valentine's Day.
Vanilla cake
One of the most basic cakes which can be kept simple with vanilla frosting or can be decorated the way you like with frostings, filling or fruits. It comes with lots of options and perfect for any occasion. With vanilla you don't have to think twice about the right flavour because you can never go wrong with plain vanilla. It also matches well with the different flavours of the cuisines being served later.
Fruit cake
For ones who doesn't like chocolate, cheese and butter; fruit cakes are a perfect treat loaded with seasonal fruits, wispy cream and a layer of moist cake with fruity toppings. Made with chopped or dried fruit, nuts and spices they have a lot of options for patterning topping with slices of fruits. They can be perfect for any occasion but are a little heavy.