Chocolates are the weakness of many. You can found many chocolate lovers around you. Guess what I have found one. Yes, it's YOU, who's reading my blog on chocolate cakes. I am also a chocolate lover and always craving for it and if I am not wrong might be you too.
Let start a short journey together more about Chocolate Cakes in this blog. But before going on the trip of chocolate cake let me tell you about some here about them. The cakes which listed below are Chocó lava Cake, Chocolate Coconut Cake, Chocolate Raspberry Cake, Chocolate Cheese Cake and Chocolate Devil's Food Cake. The top layer of the cakes is covered by rich creamy chocolate and all are different from each other.
Here comes the first cake in the list.
The Chocó Lava Cake- Love of All.


Image Source: foodnetwork.com
Soft spongy outside, yummy chocolaty inside. A lip smacking all time favorite Chocó Lava cake just take you to the another level. A hot so chocolaty treat gives so tempting taste.
Second cake in the list to mesmerize.
Chocolate Coconut Cake- A Thing for coconut Lovers.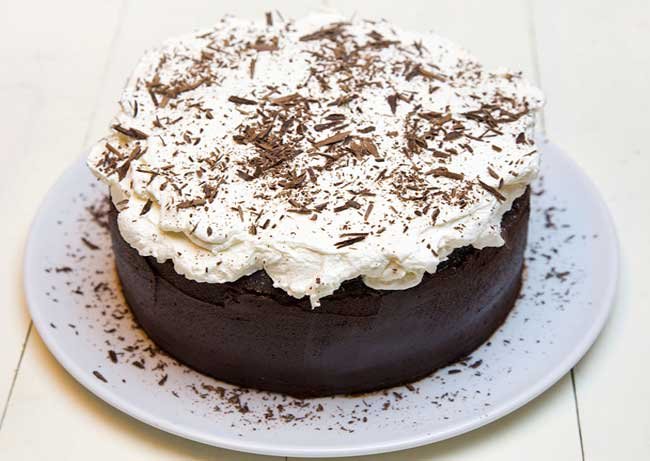 A creamy coconut frosting on top with some chocolate shaving. Rich chocolaty sponge filled with chocolate and Chocó whipped cream all over.
Chocolate Raspberry Cake- Amalgam of sour with sweet.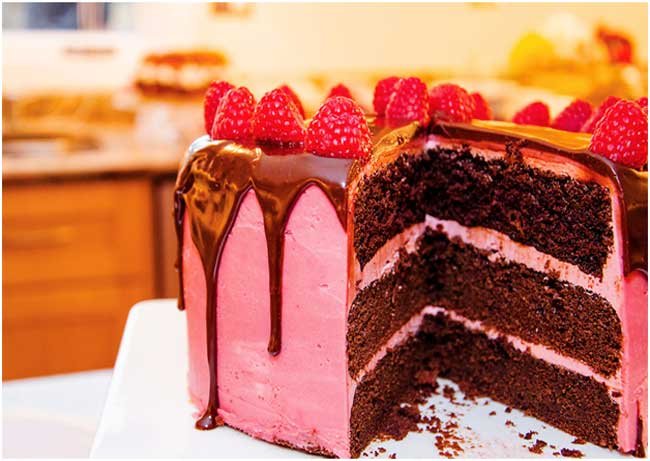 Also Read: 10 Super immunity booster to get best result for increasing immunity level?
Sour and sweet raspberry when combine with chocolate gives you a succulent taste. Layered chocolaty sponge filled with raspberry whipped cream inside out and on top topping of liquid chocolate with fresh raspberries is a mouth-watering treat, isn't it?
Now comes the fourth one with its creamy feet.
Chocolate Cheese Cake- cheese creamy delight.


A treat for cheese lovers with a little bit of change. Combination of cheese with chocolate makes it a classy. Cake has rich chocolate crunchy cookie base with creamy-cheese over it and white chocolate shavings with vanilla whipped cream on top of it.
Last but not the least here comes our fifth member of this journey.
Chocolate Devil's Food Cake- A Devil in Your Mouth.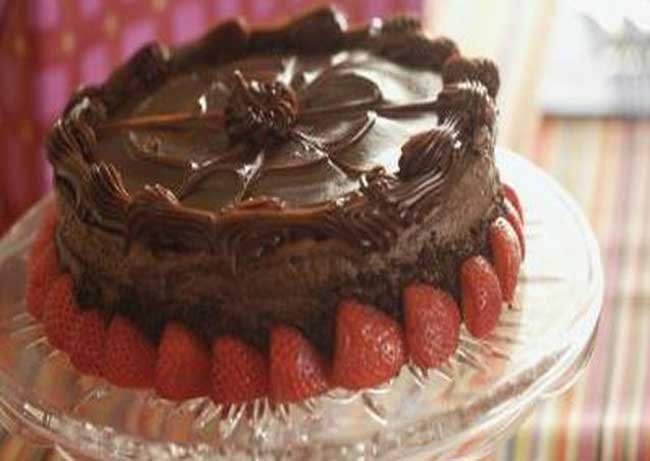 Image Source : living.thebump.com
A chocolate devil's cake is a perfect love of a perfect chocolate lover. Yummy chocolates! Layered chocolate sponge sandwiched with chocolate whipped cream in every layer and top with TOO much of chocolate shavings. Anyone after tasting it will surely want to die or want to sink in its so chocolaty taste.